Experience Bali, a destination like no other, known for its enchanting mixture of refined artistic culture, unique spiritual heritage, sacred temples with colourful daily ceremonies, friendly locals, stunning rice field views and picturesque tropical beaches. Spend your week rejuvenating and renewing with daily Yoga classes, luxurious spa treatments and excursions to some of Bali's most magical sights. Treat yourself to a week of healing and replenishing self-care as you enjoy deliciously nourishing food, good company and the unique serenity of Bali!
"Be nourished, nurtured and inspired as you embark on a week long journey of exploration + self-care."
Explore your personal Yoga practice with daily classes that will cleanse and invigorate, balance and restore, relax and rejuvenate. Each day will host two classes; a morning asana/meditation practice and an evening pranayama/meditation class. All classes will be open to "all-levels" & are suitable for all ages!
Experience some of Bali's breathtaking sights as you watch the postcard views come to life! Take in the picturesque Tegallalang Rice Fields, the famous Tempak Siring Water Temple, as well as the magical Campuhan Ridge walk on our group excursions. You'll truly be amazed by the astounding views, rich culture of Bali!
Bali is famous for its world-class spas, rejuvenating body massages and healing treatments. Treat yourself to an authentic Balinese spa experience - indulge in a relaxing Balinese massage or a soothing tropical flower bath! Our villa also boasts its own spa. What better way to end each day than with a massage at your own residence!
our stay
Luxury accommodation + All inclusive experience
A LOOK INSIDE
Enjoy your stay in Bali in our luxurious private villa. Situated in the rice paddies and overlooking a jungle ravine, this villa offers an interesting combination of elegant style and an immersion into nature. Boasting its own spa, a serene infinity pool and a completely private Yoga studio, it's truly the perfect place to call home during our retreat!
Relax in our private villa's gorgeous bedrooms. Rooms are very spacious and have their own private bathrooms, large closet space (with safe), mosquito netting, and ceiling fans. We have master bedrooms & shared available. With the picturesque views and inviting spiritual heritage of Bali, this is not a trip to be missed!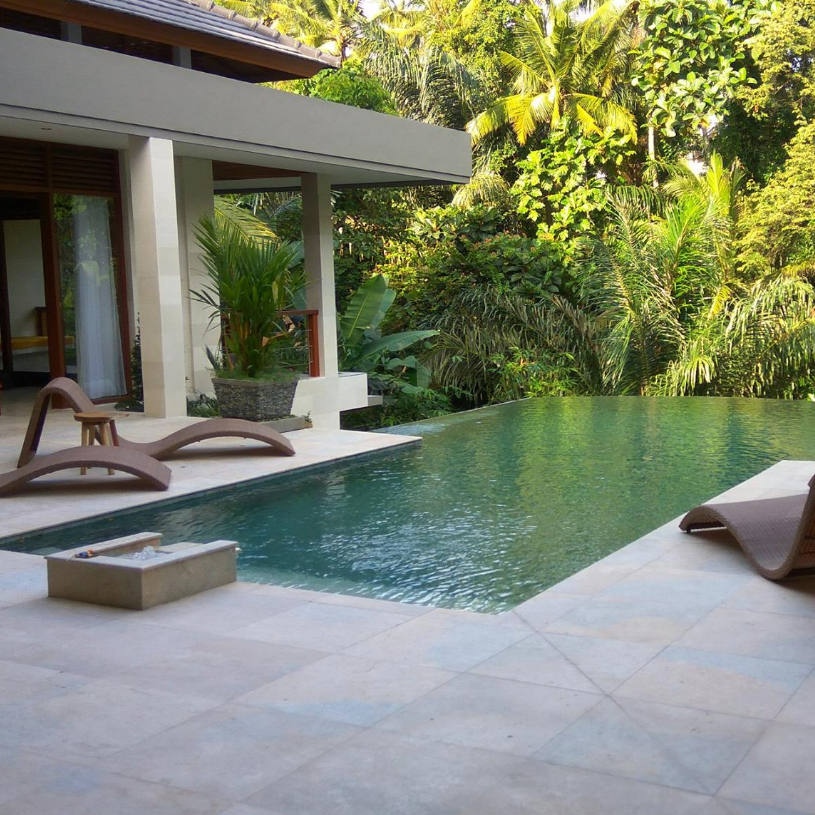 Enjoy the view of the jungle ravine as you refresh and cool off in our private infinity pool. Bring a book and lay back in a cozy sun bed, or share some laughs with one of your new friends! Our pool deck will be one of your favourite spots while you're enjoying your week in paradise (especially after a sweaty Yoga practice!).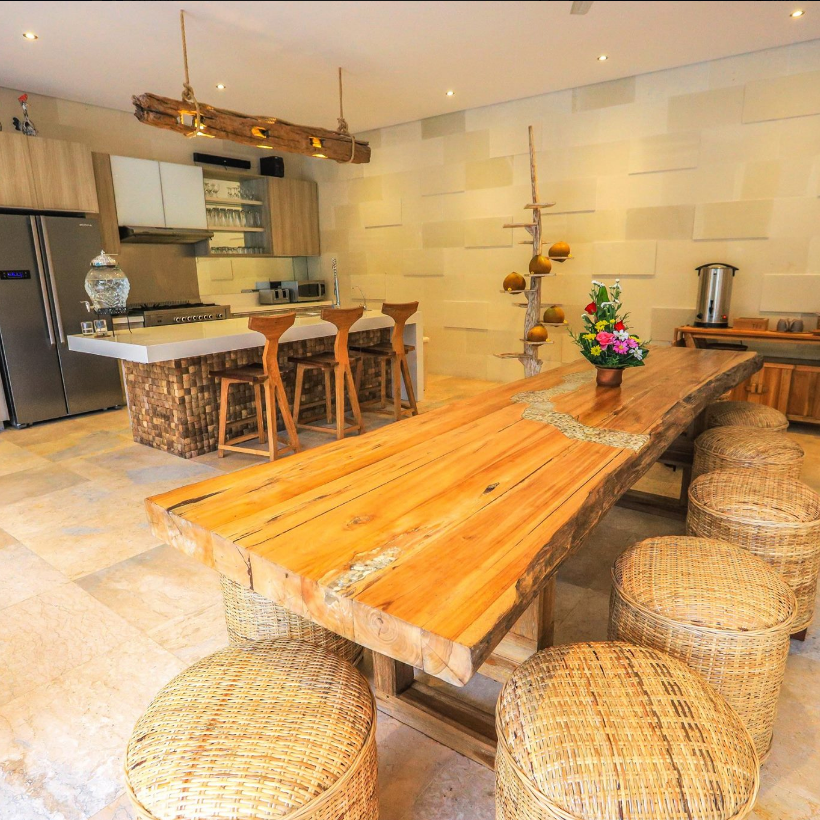 Enjoy your daily meals (breakfast and dinner) in our gorgeous dining area. Our villa staff will be preparing beautiful, healthy plant-based meals for us, all infused with love and the vibrant colours of the tropics! For some meals, we'll be dining out and exploring some of Ubud, Bali's most famous restaurants!
join us in bali
Treat yourself to a once in a lifetime experience
WHAT'S INCLUDED
6 days and 7 nights in a luxury private villa

2 all-levels Yoga classes daily (an asana practice in the morning and an evening pranayama practice)

Inspiring workshops to help you to live a "life of Yoga"

1 Balinese spa experience at one of Ubud's top-rated spas

Daily plant-based breakfasts + dinners

3 excursions to explore the beauty of Bali

1 relaxing sound healing experience

Airport transfers to & from Denpasar airport if you're arriving on March 30th and departing April 6th. *You will have to arrange your own transport if travelling on alternate dates, but we will help with all the details!
BATUR SUITES
Our Batur Suites are spacious, poolside master bedrooms that are a perfect fit for couples or friends traveling together! If sharing this room with a roommate/friend, you'll each have your own single bed. If booked by a couple, this room can be set up with a luxurious king-sized bed! *Can either be configured as 2 single beds or 1 king-sized bed.
Early Bird Price: $2249 CAD
Original Price: $2449 CAD
AGUNG SUITES
The Agung Suites are triple occupancy, luxurious rooms that are very spacious and comfortably host 3 people in their own comfortable single beds. This will be a beautiful opportunity to make lasting connections and share this incredible experience with new or old friends! If you are attending with a friend or have a specific retreat participant you'd like to stay with, please include their name on your registration form. If not, no worries! We'll pair you up with lovely roommates.
Early Bird Price: $2049 CAD
Original Price: $2249 CAD
*ONLY ONE AGUNG ROOM LEFT!
ABANG SUITE
The Abang Suite is a beautiful single occupant room that is perfect if you prefer your own living space. Enjoy a smaller, completely private room located in a more secluded area of our retreat villa. You'll have your own private bathroom (with a lovely rain shower), a cozy single bed (with a ceiling fan and mosquito netting) and a private patio with a beautiful view of the jungle.
Early Bird Price: $2149 CAD
Original Price: $2349 CAD
RETREAT GUEST TESTIMONIALS
ADDITIONAL INFORMATION
Flights are not included in our retreat package. Participants are responsible for booking their own flights to and from Ngurah Rai International Airport in Denpasar, Indonesia.

Retreat check-in time is 5 pm on Monday, March 30th, 2020. Please ensure that your flight arrives in time to get you to our villa by this time (approximately) as our retreat will begin that evening. Ubud is approximately 1.5 hours from the airport.

Retreat check-out time is 10 am on Monday, April 6th, 2020. Please ensure that you have lots of time to make it to the airport for your returning flight. Ubud is approximately 1.5 hours from the airport. You may also wish to stay in Bali longer, which would require you to book your own accommodation beginning on the evening of April 6th.

Canadians do not require a Visa to enter Indonesia (for stays under 30 days). You will be given a 30-day Tourist Visa on arrival when you land in Bali.

It's always best to purchase travel insurance when you purchase your flights. We find the best way to book flights is through www.cheapoair.ca. You'll find the cheapest prices for A+ quality airlines.
investment
Registration Details + Payment Plans
BATUR SUITES
Early Bird Price: $2249 CAD
Original Price: $2449 CAD
AGUNG SUITES (1 LEFT!)
Early Bird Price: $2049 CAD
Original Price: $2249 CAD
ABANG SUITE
Early Bird Price: $2149 CAD
Original Price: $2349 CAD
SPOTS REMAINING: 8
Early bird ends October 15th, 2019
*Payment plans are available if needed
APPLICATION
Register today. Space is limited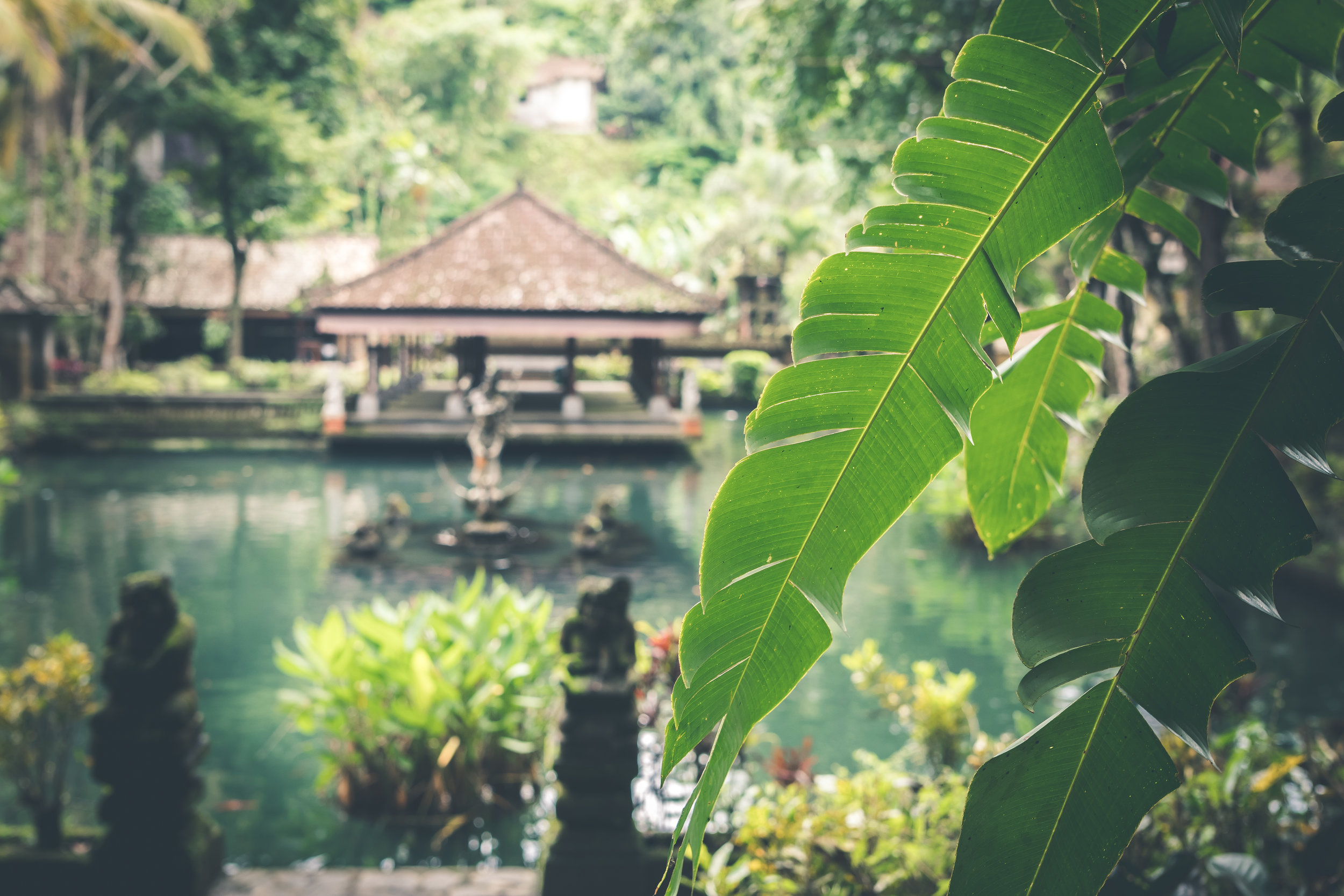 APPLICATION FORM
Interested in joining us? Please fill out the Application Form below and we'll get back to you with a detailed email and phone call ASAP!
SPOTS REMAINING: 8